Monday, March 27 through Friday, March 31, 2023
Each year, the UCF community celebrates research and creative scholarship during Student Research Week. The 2023 events emphasize that research is for everyone and will showcase the variety of graduate and undergraduate student research conducted at UCF. This week will also provide opportunities for current and prospective researchers to leverage the power of research to better their own careers and the communities in which they work. Events will take place from March 27 – 31, 2023.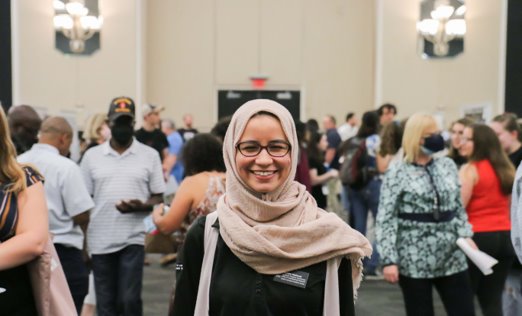 The SSS application is operated through Oxford Abstracts.
Explore all Research Week Has to Offer
UCF Student Research Week 2023 focuses on four key themes: Showcase, Leverage, Impact, and Celebrate. Each of these themes are represented by specific events as well as a guiding principle for the whole week. The premier event is the Student Scholar Symposium taking place on March 27 and 28. It is an opportunity for undergraduate and graduate students to share their research and creative scholarship with the UCF community through poster displays.