Student Research Week 2022
Monday, March 28 through Friday, April 1, 2022
Each year, the UCF community celebrates research and creative scholarship during UCF Student Research Week. The 2022 event has a bold new look that will inspire us to think about the possibilities and imagine how we can impact the future. So, you'll want to save the date for the event that will take place from March 28 – April 1.
UCF Student Research Week will include a keynote speaker, workshops, and an awards ceremony. The premier event is the Student Scholar Symposium that will take place on March 30-31. It is an opportunity for undergraduate and graduate students to share their research and creative scholarship with the UCF community.
We encourage you to participate in the week and support our student researchers. Additionally, as you schedule student presentations, workshops, and programs between March 28 – April 1, please email them to researchweek@ucf.edu so they can be included on the Student Research Week events calendar.
Upcoming Research Week Events
Event announcements for 2022 coming soon!
Student Research Week 2021
While we update the website for 2022, you can explore what happened during our 2021 event.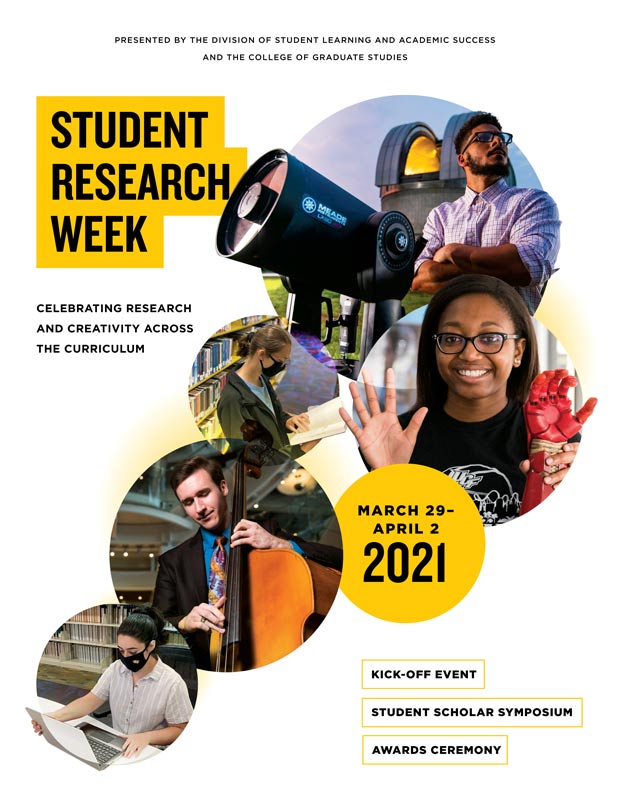 Student Research Week Program 2021
Get all the details regarding our Kick-Off Event, Student Scholar Symposium, and Awards Ceremony.
2021 Kickoff Presentation
Our virtual kickoff event featured keynote speaker Pegasus Professor of Planetary Science Dr. Joshua Colwell as well as UCF Interim Provost Dr. Michael Johnson and Vice President for Research and Dean College of Graduate Studies Dr. Elizabeth Klonoff. Dr. Theodorea Berry, Vice Provost of Student Learning and Academic Success, and Dean, College of Undergraduate Studies, presented faculty awards and undergraduate and graduate student awards to outstanding recipients.
A PDF of the event's presentation, including the announcement of the award recipients, is available for download.
Vice Provost for Student Learning and Academic Success and Dean of the College of Undergraduate Studies Theodorea Regina Berry shares her thoughts on what researchers look like today.
Vice Provost for Student Learning and Academic Success and Dean of the College of Undergraduate Studies Theodorea Regina Berry reflects on what makes a successful researcher.
Vice President of Research and Dean of the College of Graduate Studies Elizabeth Klonoff shares some insights on why we should not be afraid of research and why it is important to all of us.
What's it like to be a research student at UCF? UCF Social Media Ambassador and computer science major Geela Margo Ramos shares her research with you…in 60 seconds!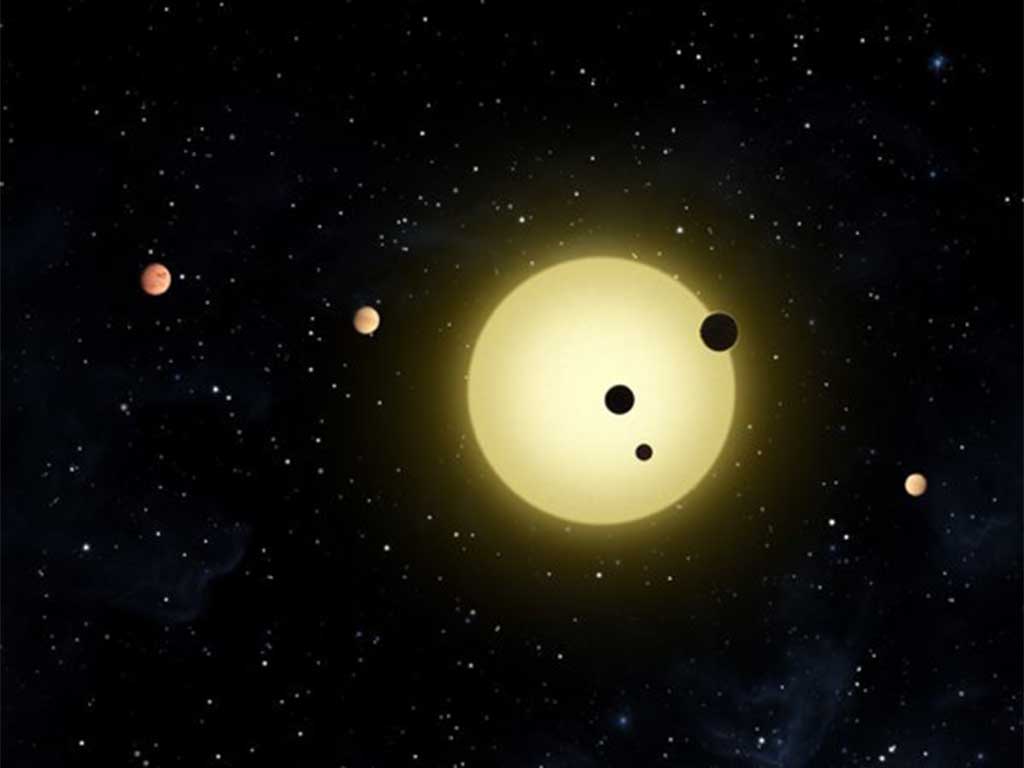 Michael Himes, a physics doctoral candidate, is using and developing machine learning methods to study planets' atmospheres, which may help scientists detect life on them.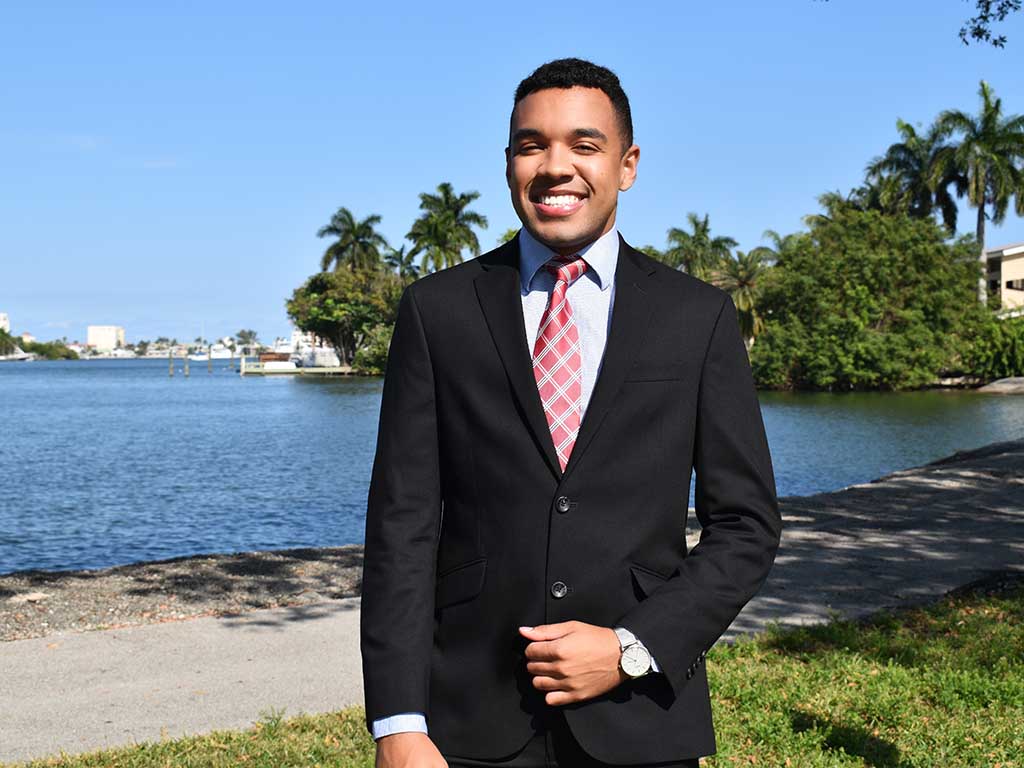 Psychology major Victor Blocker will present his work during the Student Scholar Symposium. Blocker hopes his research will help couples identify stressors in their relationship that the pandemic exacerbates.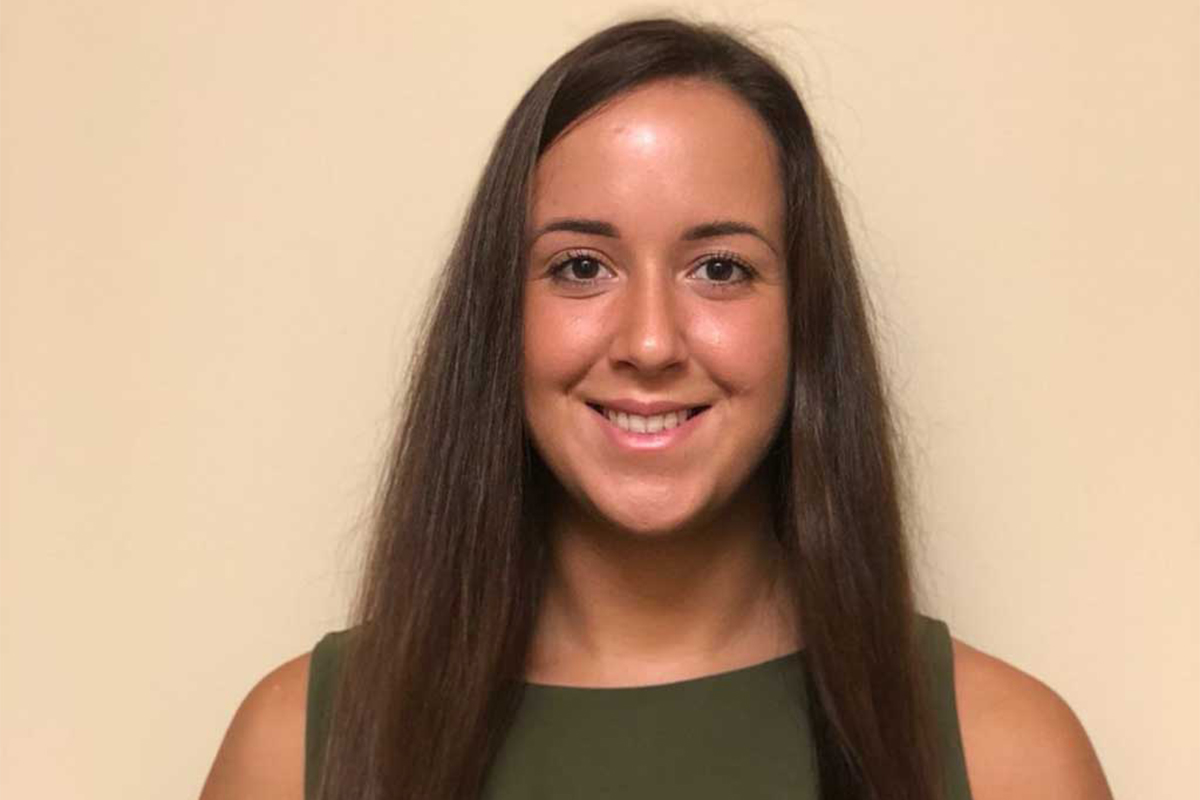 Krisztina Szabo will present her work during Student Research Week. The doctoral candidate in industrial/organizational psychology is looking for answers as to how diversity affects team dynamics.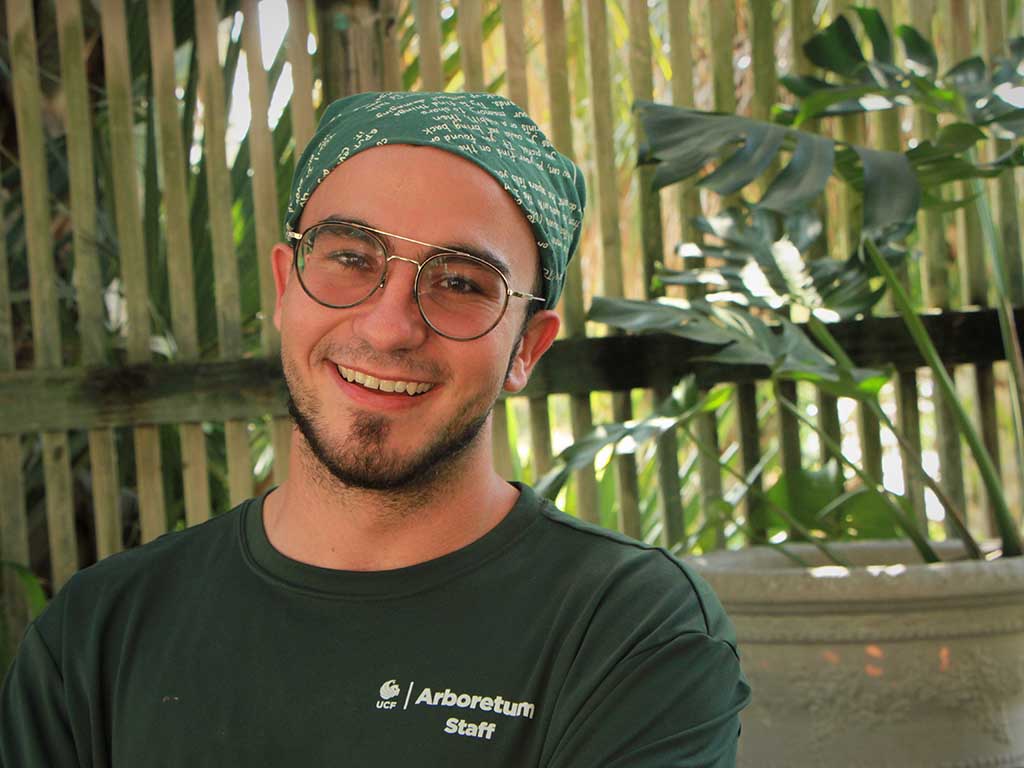 Vincent Marcucci's short film project, which he will present during Student Research Week, gives viewers a firsthand look into the stories of Floridian conservationists who are tackling prominent environmental conflicts.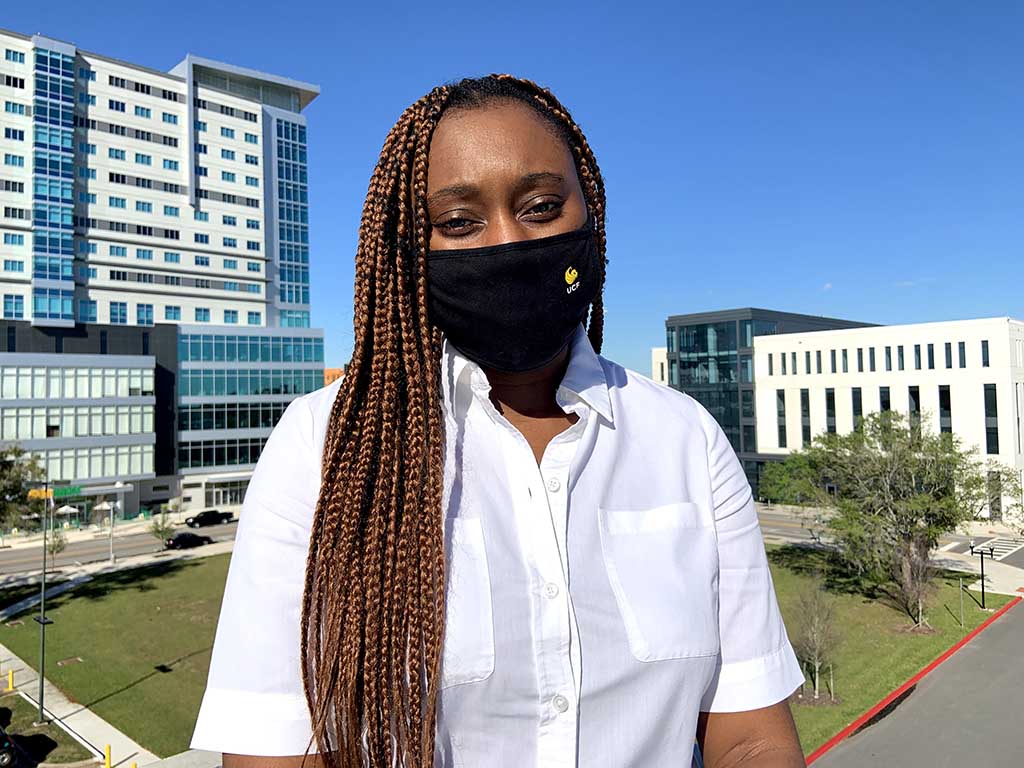 Tiffany Chinwuba will be presenting during UCF's virtual Student Scholar Symposium her research on how specific ways of life during COVID-19 has altered some nonprofit organizations in Central Florida.
Bonnie Cross, a doctoral student in the Texts and Technology program, will share her research findings regarding the politicization of COVID's health care advisories during the Student Scholar Symposium.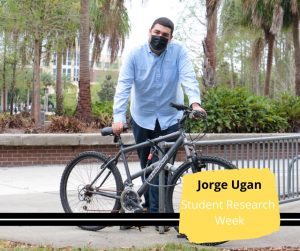 Jorge Ugan is completing his master's in Civil Engineering, and, in his research, he looks at the areas of low frequency bike crashes to figure out what it would take to make roads safe.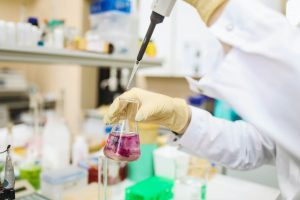 During Student Research Week, faculty will update the UCF community about 29 different projects funded with internal grants during two virtual events.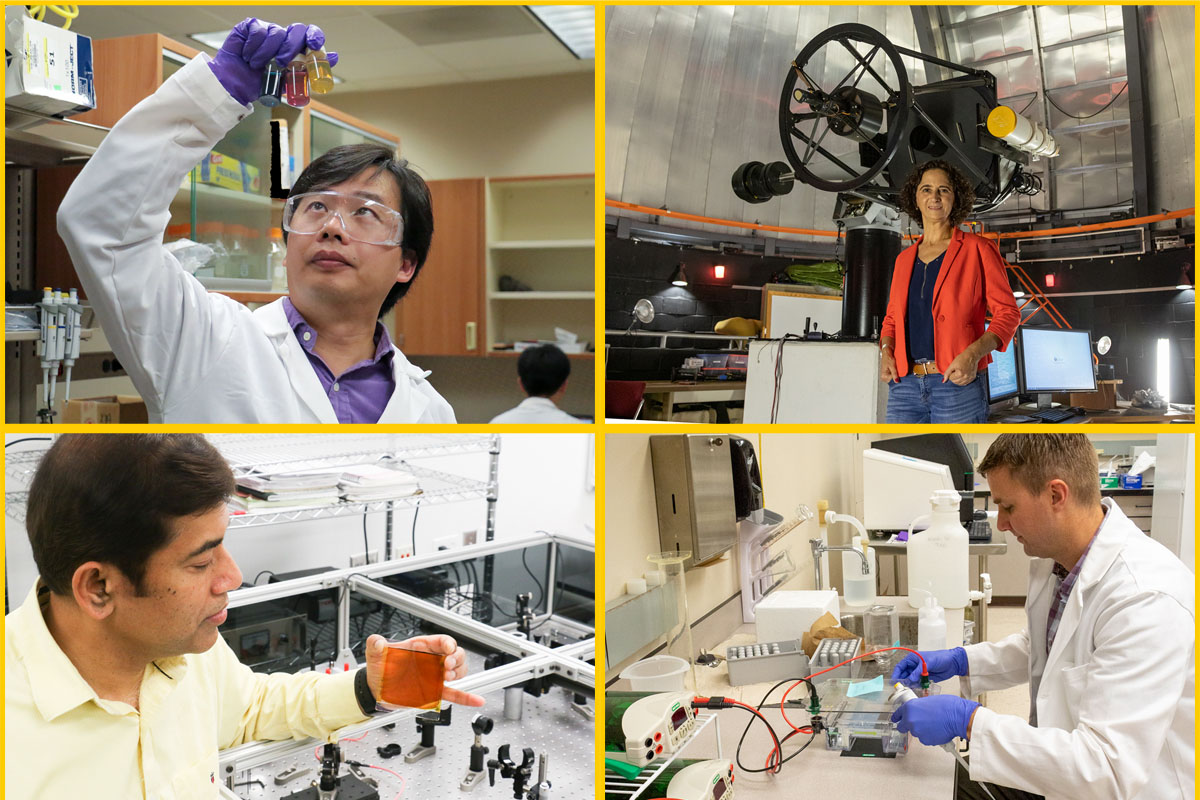 Thirty-seven teams are awarded grants to investigate a variety of research including the use of artificial intelligence to improve battery performance and gaming to develop leadership skills.