Monday, March 25 through Friday, March 29, 2024
Each year, the UCF community celebrates research and creative scholarship during Student Research Week. The 2024 events emphasize that research is for everyone and will showcase the variety of graduate and undergraduate student research conducted at UCF. This week will also provide opportunities for current and prospective researchers to leverage the power of research to better their own careers and the communities in which they work. Events will take place from March 25 – 29, 2024.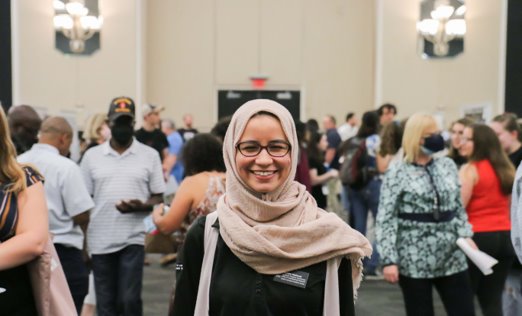 Research Week 2024 Events (TBD)
Tuesday, March 26 – Wednesday, March 27
Student Union, Pegasus Ballroom


Thursday, March 28
Location: DPAC TBD
Time TBD


Friday, March 29
Hitt Library
11:00 a.m. – 12:00 p.m.
Hit Library
12:30 p.m. – 1:30 p.m.
Other Campus-Wide Events
In addition to our keynote events throughout the week, Student Research Week has partnered with other events across campus for students to make the most of everything Student Research Week has to offer. Events Will be populated in early Spring 2024. If you are interested in hosting a partnered event for Student Research Week, please contact us at Researchweek@ucf.edu
Events
The Student Scholar Symposium provides an opportunity for graduate and undergraduate students to present their research and creative scholarship in a poster format to the UCF community during Student Research Week. For additional information see https://researchweek.ucf.edu/symposium
Spotlight
Transfer Center Grand Opening
Tuesday, February 15
11:00 a.m. to 2:00 p.m.
Trevor Colbourn Hall, Room 215
Meet Knightro
Win UCF Swag
Tour New Facilities
Free Lunch (first come – first serve)
Learn More
Become a Sponsor and Support Student Research Week!
Interested in Sponsoring Student Research Week? Contact us at Researchweek@ucf.edu